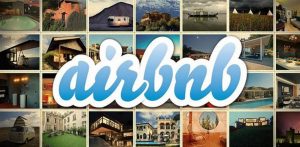 New York Governor Andrew Cuomo recently signed a bill into law that would impose fines on Airbnb hosts who do not follow local housing laws.  For our blog readers who may not be familiar with Airbnb, it is a web-based service that allows property owners and tenants to rent out their properties for a short period of time, often to tourists visiting their home city.
For example, a person with an apartment or home in an area where tourists may visit can list their property on Airbnb, giving a proposed rental price as well as the dates on which the property is available for short-term rental.  Anyone responding to the listing may "rent" the property for a short period of time, sometimes just for a few days or less than a week.
Prior blog posts have discussed the legal issues associated with these short-term rentals.  These issues generally arise more often in large cities, many of which have strict laws regarding short-term property rentals.  For example, many co-ops and condominiums have strict rules regarding sublets, which is what the Airbnb listings constitute.  Their governing documents, such as the proprietary lease, house rules, and condominium by-laws, usually restrict the owners from renting their properties for a short term, usually less than a month.  In addition, board approval is often required for any sublets in many buildings.  The reason for these rules is that most buildings prefer that their units be occupied by their owners, and not by sublessees.  An exception to these rules may be where the owner is actually present during the proposed occupancy.  It is important to review the rules regarding sublets for any building in which an individual may be considering purchasing a unit, as they will likely prohibit an Airbnb-type short-term rental.
Under New York law, it has been illegal since 2010 to rent an entire apartment for less than thirty days, without the owner being present.  Therefore, the type of short-term rentals contemplated by Airbnb are likely prohibited by law even if they are permitted under the building's rules or by-laws.  Of course, given the size of New York, and especially the large number of rental units in New York City, enforcement of these laws has been sporadic, enabling many tenants to use Airbnb with the tacit consent of their landlord or building management.
The new law, which is already being challenged in Court by Airbnb, steps up enforcement of these already-existing regulations.  Many have argued that this law is an attempt to protect the New York hotel industry from competition by Airbnb users who rent out their apartments for a short period of time.  The new law allows authorities to fine hosts for such illegal short-term rentals.  The fines could be as large as $7,500, although first-time violators may face smaller fines.
Airbnb has challenged this law as it believes it will have a significant negative effect on its business in New York State, and especially New York City.  However, it is unclear what the legal grounds for such a challenge may be.  The new law simply calls for additional enforcement of what is already illegal under New York law, that is, short-term apartment rentals.  Whether this legal challenge will be successful remains to be seen, and future blog posts will update our readers on the situation.