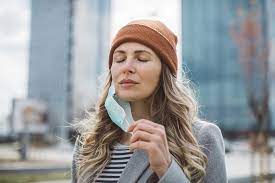 Our readers may be pleased to hear that mask mandates are falling like dominoes throughout the area served by our attorneys.  This newfound attitude heralds a time of optimism.  However, the scars created by the COVID era remain, particularly with respect to commercial leases.  This post will examine some typical provisions in commercial leases that should be reconsidered and negotiated in light of changing times.
In many commercial leases, landlords will prefer strict definitions as to use of the premises and signage permitted on the premises.  For instance, if the tenant is a fitness facility, the landlord may draft the use clause very narrowly and identify the permitted use as a boxing fitness studio.  Should the tenant have difficulty in operating the location, he will not necessarily be able to sublet to another tenant unless the use is the same.  If this particular tenant could not operate a boxing fitness studio during a pandemic, how will he find another tenant who wants to use the space for the same narrow purpose?  As such, an experienced attorney  will ask the landlord to broaden the permitted use in the lease to fitness studio or any lawful use.
Flexibility  is also required with respect to alcohol sales, which may be restricted in a lease.  As our readers may recall, during the pandemic struggling restaurants were permitted to sell alcoholic beverages for takeout.  This was a lifeline for such businesses and should not be prohibited by a lease, which should permit alcohol sales in accordance with current law and not be further restricted by a landlord.  The open restaurants program  in New York City permitted restaurants to operate supplemental space on the sidewalk or in the street appurtenant to the restaurant.  Lease provisions requiring a tenant to keep the sidewalk clear should be modified to permit use as may be permitted by an open restaurant program.