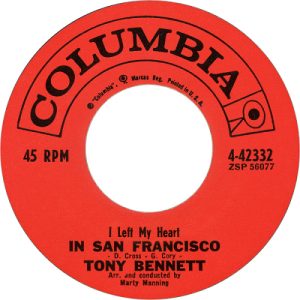 Tony Bennett was beloved by those young and old not only as a talented singer, but as a World War II veteran and civil rights icon.  His recent death at the age of 96 was not unexpected.  This post will identify the legal issues that may be raised when a person such as Tony Bennett passes.
Mr. Bennett could be considered to have been in a New York State of Mind, having been born and dying in New York State.  He was considered to be well-liked by all, except for potentially his two ex-wives who may have said "I've Got You Under My Skin" as they completed their divorce proceedings.  We have posted previously as to whether an estranged or divorced spouse has the legal right to inherit.  Even a promise to include an ex-spouse in one's Will, as may be desirable in resolving a divorce proceeding, is not enforceable in New York.  Unless Mr. Bennett had explicitly left assets to his ex-wives in a Will or Trust, these ex-spouses would not have a valid claim to his estate.
The admired crooner was married to his third wife at the time of his death.  Potentially his most recent wife had a conflict with his four children, whose mothers were either his first or second wives.  In addition, two of his four children assisted Mr. Bennett in his career, so he may have wanted to leave them more assets or they stand to gain other financial benefits from having worked alongside their father.  It should be noted that Mr. Bennett's two daughters were also the children of his second wife and but were born before their marriage.  If Tony had no Will, an estate administration would need to be conducted and proof of paternity would need to be established so that his daughters could legally inherit from his estate.