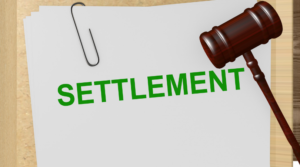 Our firm receives many inquiries from co-owners of properties.  As longtime readers of this blog are aware, a partition action can be brought in the appropriate Court when co-owners cannot agree on the disposition of real property.  Such an action would demand that the Court appoint a Referee to determine the respective shares of the co-owners, and, if necessary, actually sell the property.
However, there are often situations in which the parties may agree to the disposition of the property without resorting to actual litigation.  In this pre-litigation period, the parties, through their attorneys, may negotiate a resolution in which either one party can buy the other's share of the property, or agree to jointly sell the property and share the proceeds.  In such a situation, experienced counsel should prepare a written agreement, to ensure compliance with the parties' understanding.
What provisions should be included in such an agreement?  The agreement should first state that the parties are co-owners of the property, and the exact amount of their percentage shares of ownership.  Next, there should be terms for the disposition of the property.  For example, two brothers inherit a house from their parents, and agree to sell the property and share the proceeds equally.  The agreement should state that the parties will cooperate in hiring a licensed real estate broker to market and sell the property.  The agreement may even include more details, such as the name of the real estate broker, and the initial listing price for the property.