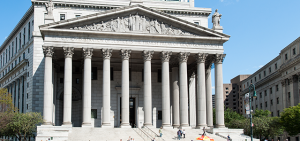 As we are all aware, the effects of the COVID-19 virus on commercial leases will be quite substantial.  Many businesses have been forced to limit their hours, or have been forbidden to open at all during this time.  Of course, a business whose income has been limited in this manner will have problems meeting its rent obligations under its lease.
When this occurs, there may be potential liability for the guarantors of such leases.  Under many commercial leases, the principals of the business may be required to personally guarantee payment of the business' rent obligations.  This means that if the corporate leaseholder fails to pay the rent, the guarantors may be sued personally to remit the sums due under the lease.
There are different types of guarantees under commercial leases, as has been explained in a prior blog post.  Experienced counsel should carefully review the lease to determine its exact terms and the potential obligations of the guarantors.