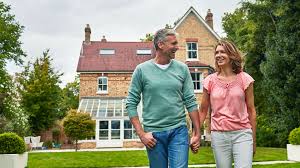 Our firm receives numerous inquiries from couples who co-own property, although they have never married.  Many couples, whether they be man and woman or single sex couples, either delay getting married or do not get married at all, even if they have children together.  Although such couples may say that "it makes no difference" and that a marriage license is "just a piece of paper," legally, it can make a great difference when an unmarried couple co-owns real estate.
If a legally married couple owns real estate together, any real estate they own jointly is generally considered marital property, and, if they decide to get divorced, the issue of the disposition of the property in question is resolved as part of an overall divorce settlement.  If the couple cannot agree whether to sell the property, then the divorce action may go to trial, with a Judge making the decision after hearing the facts in Court.
However, when an unmarried couple purchases real estate together, and decide to split up as a couple, it raises significant legal issues which may require a partition action to resolve. A partition action is brought when two or more people co-own real estate, and no longer wish to co-own the real estate together.  This can also apply to cooperative apartments, which are considered ownership of shares in a cooperative corporation, but which can also be the subject of a partition action.