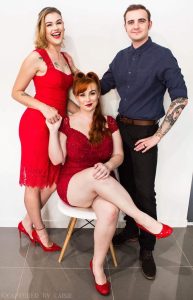 Our firm often fields inquiries from clients regarding successor rights in New York residential rental apartments.  First, experienced counsel should determine whether the premises are subject to rent regulation.  Rent regulation in New York State applies to many, but not all, residential units.  It is more prevalent in New York City than in its surrounding suburbs.  However, it does also cover some rental units in Westchester and Nassau Counties.
Assuming that rent regulation does apply to the premises, then the current occupants may be allowed successor rights once the original party on the lease either passes away or vacates the premises.   For example, let's assume Grandma rents an apartment subject to rent regulation, and only her name is on the original lease.  As Grandma ages, some of her grandchildren move in to take care of her, and eventually become permanent occupants of the premises.  Even though they are not listed as tenants on the original lease, these individuals, as family members occupying the premises, may be entitled to a successor lease once Grandma passes away or moves out of state.
A recent New York City Court case raises new possibilities regarding the legal definition of "family members" as they apply to more modern, non-traditional relationships.  The case of West 49th Street, LLC v. O'Neill involved a New York City apartment which was occupied by three unmarried individuals, only one of whom was on the rent-stabilized lease.  After the death of the named tenant, one of the other individuals claimed that he was a non-traditional family member, despite the fact that the third individual, and not him, was the "life partner" of the deceased for over twenty-five years.