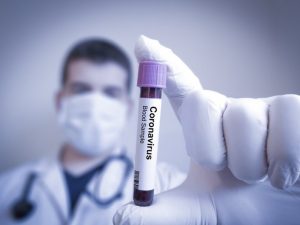 Unless you have been living in isolation on a deserted island, you are aware of the recent coronavirus situation.  In order to avoid contaminating large numbers of people, many businesses have closed, and many individuals are remaining at home rather than venturing outside.
This blog post will discuss the effects of coronavirus on our legal system.  The first change relates to eviction actions.  Our firm is rare in that it represents both landlords and tenants in Court.  On March 15, 2020, the Chief Administrative Judge for the State of New York Unified Court System issued a Memorandum in which it was stated that effective March 16, all eviction proceedings and pending eviction orders shall be suspended statewide until further notice.
This means that landlords will be unable to commence new proceedings against defaulting tenants.  Most courts have closed due to the health crisis, including lower level Courts which generally handle evictions in New York State, such as City Courts and Town and Village Courts.  Since these Courts are closed until further notice, there are no Court Clerks or other officials which whom to file a new eviction petition.  Nor are Courts open to assign return dates for such petitions, or hold hearings for eviction matters.