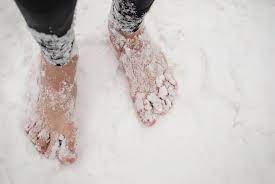 We have encountered parties to real estate transactions who get "cold feet" between the time of contract signing and closing.  These persons may seek to break the legally binding contract that they have signed and cancel the deal.  This post will address when failing to perform a real estate contract may be permitted and the risks involved should the contract not be able to be cancelled.
First, this issue will be examined from the perspective of the buyer.  Real estate contracts typically contain conditions, such as the property will appraise  for at least the contract price, that the buyer will obtain a mortgage commitment, board approval will be issued if the purchase involves a cooperative apartment and there will not be an insurmountable title issue.  If any of these conditions are not met and the buyer's attorney notifies the seller's attorney within the timeframe required by the contract, the contract can be legally cancelled and the downpayment will be refunded to the buyer.
At times, a buyer attempts to use issues that should have been addressed during the pre-contract due diligence period to cancel the contract.  Most contracts state that the buyer has conducted all due diligence and inspections of the property before the contract is signed.  The buyer's concerns about such issues as property conditions, the amount of real estate taxes, or monthly carrying costs of a cooperative or condominium unit must be raised before the contract is signed and are not causes to unravel the contract.  A buyer cannot cancel the contract merely because he no longer wants the property or thinks he cannot afford it.