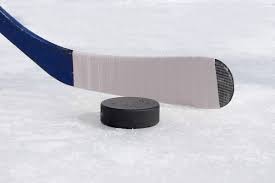 It is not uncommon for children from a prior marriage to have a legal dispute with a surviving spouse concerning a Will.  The New York Post recently reported that the children of deceased hockey legend Rod Gilbert have sued his surviving widow concerning the disposition of his estate.  Hockey Hall of Famer Gilbert was a beloved Rangers player, known as "Mr. Ranger," and was the all-time leader in goals and points for the blue shirts.  He accumulated a significant collection of memorabilia and enjoyed material wealth.  He married his second wife thirty years before his death.
The children from his first marriage have alleged that the stepmother pressured Gilbert to change his Will on his deathbed to eliminate them from receiving the collectibles and substantial cash.  There has been a claim that, during his lifetime, Gilbert promised to leave his children particular assets and that the documents prepared in his final days did not reflect promises made.  Suspiciously, the Gilbert home was sold less than two weeks before his death and the proceeds were then "not available" to pay monetary bequests to the children.
The stepmother in this case presented a letter allegedly signed by Gilbert that reversed the prior bequests of memorabilia to the children and instead gave them to his wife.  It should be noted that a letter is usually not valid to change the terms of a properly executed Will.  In order for a Will to be legally valid in New York State, it needs to comply with the Statute of Wills.  In addition, any amendment or revision to a Will needs to be accomplished by a Codicil that also needs to comply with the Statute of Wills in order to be legally valid.  A less formal "letter" is highly unlikely to comply with the requirements of a Codicil in order to amend the Will terms.