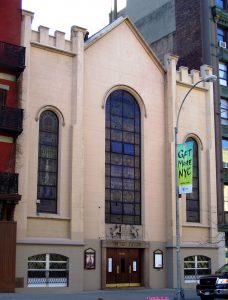 Recently in the news is the filing of a lawsuit relating to the alleged mismanagement of a New York synagogue located in the Chelsea section of Manhattan for almost 100 years.  The lawsuit alleges that an individual hired as a Rabbi for the temple has breached his contact by removing the antique pews in the synagogue, and then renting the space out for large and raucous parties.  It also alleges that the Rabbi may not even be a properly ordained Rabbi, and has committed many other acts in violation of his contact, as well as violating the Sabbath and Kosher laws governing the synagogue.
While evaluating the merits of this new case is beyond the scope of this post, many of these general issues often come up when our firm is consulted in matters relating to disputes regarding religious institutions.  Prior blog posts have discussed employment issues as well as disputes between different "factions" in a religious institution, be it a synagogue, mosque, temple, or other place of worship.
When our firm is consulted on such a matter, the first question is whether there is a written contract with the individual in question.  Most clergy have a written agreement with the congregation that delineates the rights and responsibilities of all parties.  The specific duties of the individual should be explained in detail.  For example, the number of services to be held, the frequency of such services (weekly, monthly), and the important religious holidays for which services are expected to held on an annual basis.  As with any employment contract, the compensation should also be detailed.  There should be a specific term of employment, such as five years.  It is possible that there could be a renewal clause which gives the congregation an option to renew the contract after its expiration for a set period of time.