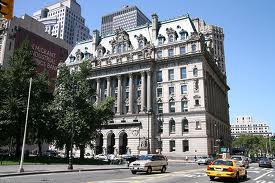 Inquiries are often made of our firm as to whether a claim can be made which may dispute the terms of another person's Will and the proper time and legal mechanism for doing so. This post will address the issues that arise in a Will contest. As our readers may know , when a person dies with a Will, the proposed Executor must submit the original Will and other required documents to the Surrogate's Court in the County in which the deceased resided and request that Letters Testamentary be issued appointing the person as Executor. This process is called probate.
In the probate proceeding, the Surrogate's Court will require a signed Waiver and Consent from all distributees (those who would inherit if there was no Will) or proof of service of a Citation should these parties be unwilling to sign the Waiver and Consent. The time between the service of the Citation on an objectant and the return date of the Citation (the date scheduled by the Court to hear objections to the admission of the Will to probate or else the proposed Executor will be appointed) is the appropriate time to submit objections to the Will.
New York statute grants broad authority to file objections to the probate of a Will. Essentially, any person who would be adversely affected if the subject Will is admitted to probate may file objections. One exception to this broad rule is that good cause must be shown if the basis of the objectant's claim is the disqualification from receiving commissions as a fiduciary.
Once objections are filed as legally required, the Court will commonly order a "1404 Exam". This term refers to a particular provision of New York's Surrogate's Court Procedure Act. In such an exam, at least two of the witnesses to the Will (if they are within New York State) are to attend an examination before the Court. Further, the attorney-draftsman, proponents of the Will and other persons that the Court deems relevant will be examined at the Court. The viability of objections will be determined in the 1404 process.
Common objections that the Court will entertain are as follows. The proposed fiduciary may be ineligible because of his status (he is a felon, not a United States citizen or an infant). A surviving parent or spouse may be disqualified under certain circumstances. As in any probate proceeding, the Court must be satisfied as to the genuineness of the Will, the validity of its execution and that the person making the Will was competent and without restraint. We suggest that you contact us should you have a concern as to the admission of a Will and your rights thereunder.