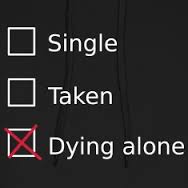 The New York Times recently published an article concerning the scenario that many New Yorkers fear. Having lost personal and professional connections to relatives and friends, some people unfortunately die alone. Since these people are not missed, days or weeks could go by before odors emanate from their home and uncollected mail piles up, resulting in a neighbor's notification to the police about a suspected death. The police discover a corpse, which starts the legal matters to be addressed in this post.
These lonely people may very likely have mental issues such as compulsive hoarding. Perhaps the embarrassment of the condition of their home led these people to stop inviting people over, leading to additional isolation. The items will need to be removed in order to surrender an apartment to a landlord or to sell the home. Care is to be taken with respect to valuable items, being mindful of the need to deliver such items to the proper beneficiary, if such person is located.
It remains to be determined whether the deceased person had a Will, which may have been left in the personal possessions in the home. If there was a Will, the proposed fiduciaries need to be located so that a Probate Proceeding may be commenced in Surrogate's Court. However, if a Will cannot be located, an estate Administration proceeding is to be conducted. We have indicated in a prior post tasks to be conducted by an estate administrator. Our readers may also wish to consult one of our prior posts concerning the mechanics of an Administration proceeding.
As mentioned in our prior posts concerning Administration proceedings, Estate Powers and Trusts Law Section 4-1.1 addresses those who need to be notified of a Probate or Administration proceeding, as well as those who may have the opportunity to serve as administrator of the estate. In the event that such relatives may not be easily located, which is likely in the event that a person dies alone, the Court may appoint a guardian ad litem to attempt to locate and to represent such persons.
If all efforts to locate a person to serve as executor or administrator have failed, the Public Administrator may be appointed to conclude the estate affairs. The Public Administrator has an office adjacent to the Surrogate's Court in every county in New York State. Such office handles estates in instances when a Will cannot be located or there are no known heirs. In addition, the Public Administrator gets involved when an administrator is not otherwise qualified, for reasons such as not being a United States citizen. In addition, in the case where two siblings would jointly serve as co-administrators, but they do not agree that both of them should serve, a Public Administrator would be appointed.
The Public Administrator will conduct internet and public record searches to locate next of kin and estate beneficiaries. Possessions left in the home of the deceased such as photographs, address books, and cellphones are evaluated for clues. Family trees that extend at least as far as first cousin once removed are drafted as part of their work. Even though it may appear that no one cared for the person who died alone, throughout this process, it becomes apparent that great care is needed to complete the estate process.
We conduct estate administration proceedings of all types and remain available to address your inquiries.