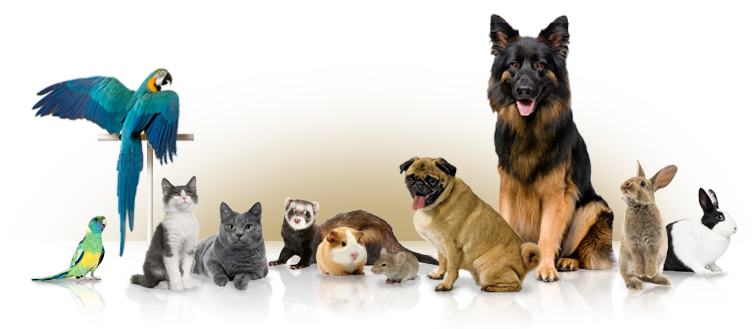 Our firm is often involved in disputes over pets in rental properties. We have represented tenants who have dogs or cats in their rented apartment or house, and whose landlords claim that this is a violation of their lease. We have also represented landlords who are concerned about potential damage which may be done to their property due to an authorized pet, or who are concerned that renting their condominium or cooperative unit to a pet owner may be a violation of the house rules, subjecting them to penalties. This blog post will discuss the legal issues relating to a pet's presence in a rental unit, whether an apartment or a private house.
The first issue relates to a pet in a privately owned apartment or house (not a cooperative or condominium unit). In this situation, the lease between the landlord and the tenant usually controls whether a pet is permitted. If the landlord does not want pets present at the property, our attorneys will draft and include lease provisions which will forbid the tenant to have a pet at the premises. A tenant who wishes to have a pet at the premises should make sure that the lease includes a provision in which it specifically states that pets are allowed.
Even if the lease in question does not allow pets, there may be legal loopholes and exceptions to this "pet ban." The first such exception relates to pets which provide services to individuals with disabilities. New York and federal law prohibits discrimination against people with disabilities. Courts have ruled that such protection would apply where an individual with a disability has a companion service animal, such as a seeing-eye dog, at their property. Therefore, such individuals have the right to have an animal, such as a seeing eye dog, at their property, even if their lease prohibits pets.
This legal protection has even been extended to animals which provide "emotional support" to individuals with physical or emotional problems. Studies have shown that pets can help individuals with serious illnesses in their recovery. In such situations, our firm would obtain a document from the tenant's medical professional, stating that the pet is a necessary element to the tenant's recovery. A court, presented with such evidence, may then hold that the tenant is allowed to retain the pet, even where the lease prohibits same.
Another exception which may allow a tenant to retain a pet is a situation where the tenant "openly and notoriously" has a pet, and the landlord takes no action regarding the pet. Laws in both New York City and Westchester County codify what is known as the "three month rule." What this means is that if the tenant openly has a pet at the premises for at least three months, and the landlord takes no action regarding the pet, then the no-pet clause in a lease would not be enforced. In such situations, the tenant may not "hide" the pet for the three months, and may be required to prove that the landlord was aware that the tenant had a pet, but did not object. There have been many court rulings enforcement and exceptions to the "three month rule," so both landlords and tenants are encouraged to consult legal counsel when this situation arises.
Finally, many owners of condominium and cooperative units may rent their units to tenants. In such situations, the house rules of the condominium or cooperative may prohibit pets. Therefore, the sublease given to these tenants should include provisions that specifically state that pets are prohibited, and that the tenant will be in full compliance with all house rules, and, in a cooperative, the provisions of the proprietary lease. A tenant's failure to comply with the building's rules regarding pets may subject the owner/landlord of the unit to legal action on the part of the cooperative or condominium. Of course, such actions may also be defended under the same exceptions which are outlined in this blog post.
Our firm has handled many cases on behalf of landlords, tenants, and cooperative and condominium boards regarding pets, and welcomes all inquiries in this area.