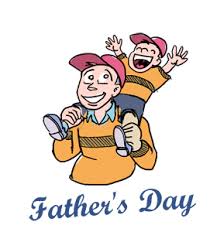 Our firm wants to extend its best wishes to all Dads for a happy Father's Day.  We would like to mention some gift ideas of a legal nature that cannot be purchased in an ordinary department store.
Your Father may be on the verge of retirement.  As such, he may be in the market for a qualified attorney  who will negotiate and document the terms of his business sale.  Such a sale may involve preparation of a contract of sale, coordination of the payoff of a business or equipment loan, closing document drafting and the like.  Once the transaction is complete, your Dad can enjoy a care-free retirement.
If your Father is not ready to retire, he may have an ongoing business in the process of relocation.  Our attorneys would welcome the opportunity to negotiate the commercial lease for the new space. We would negotiate its terms in a manner most favorable to dear old Dad.
Perhaps your Father wants to buy a new place to live.  Your attorney can assist in the sale of your Dad's former residence and purchase of his new residence.  If he decides to downsize from a house to a cooperative or condominium apartment, our firm is well-versed in cooperative and condominium law and prepared to evaluate the proposed building.  Should your Father decide to run for the board of his cooperative or condominium building, he may be in the position of selecting attorneys to represent the building.
Of course, your Father is concerned for the welfare of his family.  As such, he will want to locate attorneys who will prepare his estate documents, such as his Will, Living Will, Health Care Proxy, and the like.  That way, his wishes will be honored and disputes that may arise should he die without a Will can be avoided.
Should your Dad be a religious man, our firm is available to represent his religious organization in matters such as drafting governing documents, holding meetings, arranging for the proper protocols in the event of a sale, mortgage or lease and the like.
We are available to deliver these legal gifts to your Dad and wish him a wonderful Father's Day.