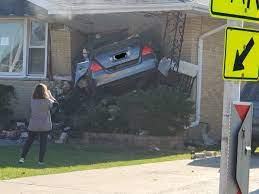 News outlets have reported on the untimely death of actress Anne Heche.  The late actress was allegedly driving under the influence of alcohol and illegal drugs when she crashed into a Los Angeles area home.  She died shortly thereafter from injuries suffered in the crash. As to the unlucky homeowner, the crash caused a fire that destroyed the house and all of the possessions inside.  The homeowner has sued the Heche Estate for damages suffered in the crash.  This post will address how an Estate is to properly handle legal claims.
This author is not privy to details as to whether Ms. Heche had a Will.  If she had died in New York, her estate would be managed differently depending upon whether she had a Will.  A person can engage the services of an experienced attorney to prepare a Will and other estate documents that memorializes one's wishes for the distribution of assets upon death, names those persons to serve as Executor, names guardians for minor children and other details.  When there is a Will in New York, one's estate will be handled through a probate proceeding in Surrogate's Court.  Should a person not have a Will, the estate will be distributed according to the law of intestacy.  In the case of intestacy, the surviving relative in the closest degree of relationship will serve as the Administrator.  Administration proceedings are also brought in Surrogate's Court.
An Executor or Administrator, as the case may be, is a fiduciary and is obligated to address claims made against the Estate and pay liabilities before making distributions of assets as directed in the Will or in accordance with the intestacy statute.  The homeowner who has sued will have her claim addressed by the fiduciary appointed in the Heche Estate, who will most likely seek legal advice and respond to the Complaint.  The fiduciary's role is to responsibly address claims, evaluate if they are legitimate and attempt to have them reduced before paying such claims with estate assets.  That way, the fiduciary is also preserving estate assets, which is another legal obligation of a fiduciary.
Our attorneys handle estate administration matters and are well-versed in evaluating whether a claim against an estate is one that should be paid, settled or denied.  We look forward to our readers' inquiries on this topic.