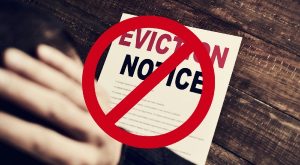 A prior blog post discussed the effects of the coronavirus situation on real estate in New York.  Since that post, things have certainly escalated quickly.  Most of the economy, not just in New York, but throughout our entire country and the rest of the world, has shut down, as governments have ordered people to stay isolated, observe "social distancing", and avoid large crowds.  Most people are working from home or are out of work because their place of business has been ordered closed until the crisis passes.
The New York Times recently posted an article which discusses the effect of the current situation on landlords and tenants.  Our firm is rare in that it represents both landlords and tenants.  We will discuss the effects from a landlord's perspective. The New York State government has ordered a three-month moratorium on evictions.  In addition, the local courts which would have handled such eviction cases are also closed until further notice.  This means that all pending eviction matters have been adjourned.  For example, an eviction petition could have been served on a tenant prior to the Court shutdown, but with a return date after the shutdown.  The Courts will have to reschedule these cases when they reopen.  This will inevitably lead to a backlog of cases, especially in the busier New York City Courts.  Westchester town courts, with their smaller caseloads, are likely to be less affected when they reopen but will still experience a backlog.
Since the Courts are closed and there is a New York State moratorium, no new cases can be started.  An eviction Petition is generally commenced by filing it with the Court clerk in the local Court in which the property is located.  The clerk will assign a Court date and stamp the Notice of Petition and Petition as filed.  It will then be formally served on the tenant by a licensed process server.  Because the Courts are currently closed, it is not possible for a new action to be commenced.  Without court clerks and regularly scheduled hearings, no new eviction cases can be brought until the Courts reopen.  Of course, once the Courts do reopen, expect a large number of new cases to be filed because of the growing backlog and situations that have arisen due to a tenant's inability to pay.
What does this all mean for tenants?  Although there is currently a moratorium on evictions and filing of eviction cases, the tenant's obligation to pay their rent has not been legally suspended.  Although this may happen in the future, landlords are still expecting the payment of the rent due.  However, we expect that adjustments will be made due to the current health crisis.  For example, a commercial tenant operates a business, such as a restaurant or hair salon, which was ordered to be closed by the government.  As a result, they cannot pay their rent until they reopen.  Will the landlord succeed on a non-payment case against the tenant once conditions return to normal? The best guess is that the parties will try to resolve these situations between themselves, without going to Court.  If they do go to landlord-tenant Court, Judges will most likely try to encourage the parties to work out a compromise whereby the tenant pays a lessor portion of any amounts due, or the parties enter into a payment plan.
Whether you are a landlord or tenant, there will be many issues to resolve once conditions return to normal, hopefully in the near future.  Our firm will be working extra hard to assist those in need of legal assistance.  We hope everyone is staying safe and healthy for the duration.