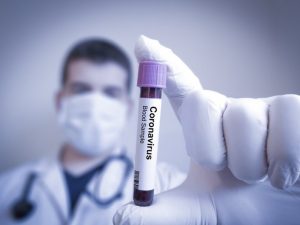 Unless you have been living in isolation on a deserted island, you are aware of the recent coronavirus situation.  In order to avoid contaminating large numbers of people, many businesses have closed, and many individuals are remaining at home rather than venturing outside.
This blog post will discuss the effects of coronavirus on our legal system.  The first change relates to eviction actions.  Our firm is rare in that it represents both landlords and tenants in Court.  On March 15, 2020, the Chief Administrative Judge for the State of New York Unified Court System issued a Memorandum in which it was stated that effective March 16, all eviction proceedings and pending eviction orders shall be suspended statewide until further notice.
This means that landlords will be unable to commence new proceedings against defaulting tenants.  Most courts have closed due to the health crisis, including lower level Courts which generally handle evictions in New York State, such as City Courts and Town and Village Courts.  Since these Courts are closed until further notice, there are no Court Clerks or other officials which whom to file a new eviction petition.  Nor are Courts open to assign return dates for such petitions, or hold hearings for eviction matters.
As a result, landlords are in the difficult position of being unable to bring eviction actions against defaulting tenants.  Even though a tenant's default may have occurred some time ago and is unrelated to the coronavirus, no proceeding can be brought or advanced at this time.  Landlords will have to wait until the Courts reopen in order to start or continue already existing eviction matters.  When the Courts do reopen, there is likely to be a large backlog of cases, as many parties will be attempting to have the Court assign appearance dates.
Conversely, tenants who may be in default are in a more favorable position as of this writing.  With the Unified Court System suspending all eviction cases, they are receiving, in effect, a free pass to default, or continue a default, as a landlord currently has no legal recourse until the Courts reopen.  Tenants holding over after a lease has expired may continue as month-to-month tenants, without fear of eviction.  Of course, this may change when the public health situation improves and the Courts "re-set".
Another area that will certainly be affected by coronavirus is foreclosure cases.  Because of coronavirus' adverse effect on the economy, it is likely that many homeowners will have trouble meeting their mortgage obligations in the near future.  Once this occurs, they may default on their obligations to their lender.  Current New York law provides that a  homeowner must receive at least 90 days' notice prior to a foreclosure action being commenced.  This means that the lending institution may issue a notice now, even if the Courts are not operating.  Once the 90 days expire, an action may be commenced.  It is likely that the Courts will reopen in 90 days, or less.  However, New York law also provides that individuals whose primary residence is being foreclosed receive a settlement conference with the Court.  Assuming that the Courts are operating, it is likely they will take into account the effects of the health crisis in attempting to reach a settlement of any foreclosure matters which arose due to the Covid 19.
Although Court appearances are currently "on hold", our firm remains open to evaluate any potential claims and the effects of the coronavirus on real estate matters.  We urge all to follow prudent advice to avoid exposure to the virus, and wish everyone good health in the future.