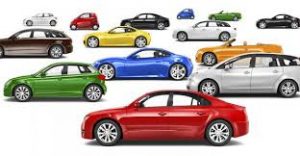 News outlets have recently reported  the death of an eighties icon, the "Cars" lead singer Rick Ocasek.  When he passed away, he was in the process of divorcing his wife of several decades who was "…dancing 'neath the starry sky…".  The Will filed for his estate  stated that although his divorce may not be final at his death, his wife is to be denied her elective share because she abandoned him.  This post will discuss the legal concepts involved in such an estate structure and whether Ocasek's wishes are likely to be implemented.
We  have previously evaluated marital rights in a New York estates.  If a person dies without a Will, an estate administration would be conducted and the intestacy statute dictates the persons who will inherit.  In the case when a spouse and children survive, the surviving spouse would receive Fifty Thousand Dollars and one-half of the balance of the estate.  When there is a Will, a probate proceeding will be necessary.  New York's elective share statute provides in effect that a spouse cannot be disinherited.  Even if the Will does not provide for the spouse to inherit, the surviving spouse can take her elective share, which is one-third of the value of the estate in most cases.
It is necessary to consult with skilled estate practitioners  when experiencing significant life events such as divorce.  As the "…good times…" may no longer "…roll…", one's documents should be reflective of current relationships.  Perhaps Ocasek told his estranged wife that "…you can't go on thinking nothing's wrong, who's going to drive you home tonight?"  Further, it may be helpful in the case of a famous person who may not wish for his Will to be available for viewing by the general public to create a Trust.
Ocasek's Will attempts to eliminate his wife's ability to obtain her elective share under theory of abandonment.  Perhaps the rocker's estranged wife was "…dancing down the street with [her] suede blue eyes…" and became "…[his] best friend's girl…".  He may have considered himself to be abandoned because he felt that "…she used to be mine…".  In fact, there is a line of cases that provides that even if a divorce is not final and if supporting facts show that one spouse abandoned the other, then the surviving spouse is disqualified from taking her elective share.  Apparently, Ocasek's estranged wife discovered his lifeless body as she visited him following recent surgery to check on his welfare.  This scenario and other facts not available to this author  may defeat an abandonment claim in this case, even if "…always it's some other guy…".  As such, abandonment claims do not always succeed in preventing a surviving spouse from taking her elective share.
The surviving wife in this case may have a decent chance of challenging her disinheritance.  The Executor of the estate may find it prudent to settle her claim and deliver some assets to her in order prevent the remainder of the estate from being depleted in such an estate contest.  We will keep our readers informed as to future developments in this case.