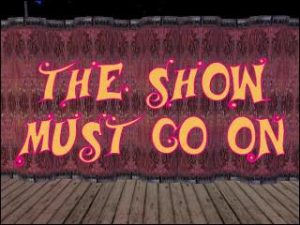 Despite current conditions, the purchase and sale of real estate in New York is continuing.  This post will discuss how COVID-19 has changed the "nuts and bolts" of an ordinary transaction, from start to finish.  First, let's assume a homeowner wishes to list her home for sale.  Due to social distancing expectations, mass showings of properties, such as "open houses," would be frowned upon, if not prohibited.  However, individual showings by appointment of properties, by licensed real estate brokers, may continue.  Another option being utilized is virtual showings of properties on various online platforms.  This allows potential buyers to view the property while maintaining safety.  Younger or first-time homebuyers may be more comfortable with the virtual option, as they usually have more familiarity with online services.
Once there has been an accepted offer, the next step is often the hiring of a home inspector to inspect the property.  Currently, this is being allowed, but with the restriction that the inspector will inspect the property alone, without being accompanied by the potential buyer.  Once the inspector completes his work and issues a report, the buyer can use this information in contract negotiations.
The parties will then negotiate a Contract of Sale, which is traditionally prepared by the seller's attorney.  As contracts are prepared and transmitted online, current conditions will not affect this portion of the transaction a great deal.  The attorneys, buyer, seller, and brokers can still exchange information and offers online or by telephone without violating any social distancing restrictions.
Once the contract is ready to be executed, an online document signing service, such as DocuSign, can be engaged to have the parties sign the necessary documents in their own homes, while maintaining safe conditions.  The downpayment, usually ten percent of the sales price, can be sent to the seller's attorney trust account by wire transfer.  Some parties wish to include additional COVID-specific provisions in their contracts at this time.
The next step is for the purchaser to secure financing, if they are obtaining a mortgage to buy the property.  Loan applications, commitments and loan documents to be signed are usually submitted online and are consistent with social distancing protocols.  Our firm's observation is that loan processors for major lending institutions are working remotely, and loan commitments are being issued on schedule, without any major delays.  Once a final loan commitment is issued, the parties can proceed to closing.
The actual closing is an aspect of the transaction process which has changed to insure the health and safety of all parties.  Ordinarily, a closing would be held in the offices of the lender's or seller's attorney, with all parties attending, as well as the real estate agents.  Given current restrictions, the real estate agents are not attending the closings.  Instead, they are providing their invoices online, and their commission checks are being mailed to them after closing.
In addition, both the buyer and the seller can give Powers of Attorney to their respective attorneys, to act on their behalf at the closing.  The necessary transfer documents are now signed prior to the closing, and sent to the title insurance company for approval.  Then, the documents are delivered to the buyer's attorney to hold until the seller's attorney confirms receipt of funds.  Lenders are also being more flexible in allowing loan documents to be signed by Power of Attorney rather than in-person by the borrower.
It is important to keep "business as usual" during these trying times.  Our firm continues to represent parties in all real estate transactions, while maintaining safe social distancing to avoid unnecessary risks.