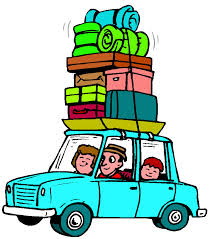 After another harsh winter in New York, many of us are looking forward to getting away this Memorial Day weekend. Those of us who are driving may have acquired the vehicle from an estate. This post will address estate issues as they pertain to cars and other vehicles.
As many of us know, cars in New York involve title, registration, and insurance. They may also involve a lease or a loan. We have written another post concerning how to manage debts of the deceased. The first step is that the Surrogate's Court of the County in which the deceased resided needs to appoint an executor (if there was a will) or an administrator (if there was not a will). The executor or administrator needs to act on behalf of the estate to manage all relevant aspects of this matter.
Every car must be insured. The executor or administrator should employ his best efforts to maintain the insurance policy on the vehicle. Certainly, the car should not be driven if insurance has lapsed, because this could result in a ticket from the police if one happens to be stopped for another violation.
Further, the Department of Motor Vehicles ("DMV") is involved in several pertinent vehicle matters. If the vehicle registration and title are to be transferred to an estate beneficiary, the appropriate forms need to be obtained from DMV and presented along with Letters Testamentary or Letters of Administration to facilitate the transfer. If the vehicle is to be surrendered to the lender or leasing company, then the license plates need to be personally delivered to DMV.
If there was a car loan or a lease, the executor or administrator should contact the entity to which payments have been made (the "Lender") to confirm the amounts legitimately due and pay same once funds are accessible to the executor or administrator. Should one of the estate beneficiaries be financially responsible and wish to acquire the vehicle, the executor or administrator may request for the waiver of any late fees and for a low price to purchase the vehicle from the Lender. Since the Lender will most likely seize the vehicle and send it for auction, resulting in a low price to the Lender, said Lender is likely to be amenable to negotiating for the beneficiary to acquire the car. Our attorneys will negotiate such terms on our client's behalf.
We wish you safe travels this holiday weekend.