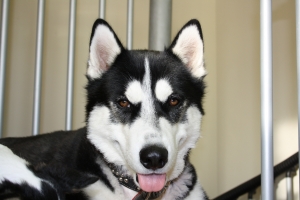 The New York Post recently reported the tragic story of a soap opera actor who was so despondent over his building's pet regulations that he took his own life. The New York condominium building in which he resided enacted rules pertaining to pets that forbid pit bull breeds in the condominium building. Reluctant to send his dog to a shelter, the New York resident had the dog euthanized. In a further dramatic turn, the actor committed suicide, citing his unwillingness to continue life without his best friend.
When living in multi-family housing, New Yorkers often face regulations concerning allowance of pets. If you are not an animal lover, it may be prudent to ask your real estate broker to target buildings that prohibit pets. Then, you avoid the perceived annoyance of having your neighbor's large dog crowd the elevator and sniff you on the way upstairs after a long day at work.
On the other hand, there are many New York residents who consider pets to be part of their family and do not wish to live without them, such as our soap opera actor. While many buildings may allow cats, presuming that a resident does not have an undue number of them, dogs and more exotic animals can be an issue.