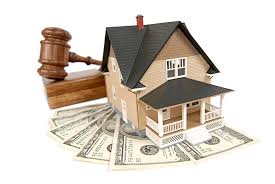 Our firm is often retained to defend property owners whose home is in foreclosure.  Most often, the entity bringing the foreclosure proceeding is a major lending institution, such as a national bank or credit union.  However, there are two sides to every story.  Some of our clients are individuals who have loaned money and taken back a note and mortgage on another's real property.  The borrower has defaulted on his payments, and the lender does not know what to do.  This blog post will discuss how an individual lender can proceed with their own foreclosure action.
Our recommendation is to hire experienced counsel.  Foreclosure is a very complicated and detailed procedure under New York law.  If the action is not brought correctly, it may be dismissed by the Court.  Moreover, even if no opposition to the action is received, it may later be overturned, or a title company may refuse to insure the title of the property after the foreclosure process is complete, because of possible procedural irregularities in the foreclosure proceeding.
The first step in commencing a foreclosure proceeding would be for counsel to thoroughly review the note and mortgage documents.  These are the documents signed by the borrower, and are important to ascertain the legal requirements for a specific foreclosure.  For example, the note may call for monthly payments in a certain amount on certain dates.  If these payments are not received, it would constitute a default under the note.