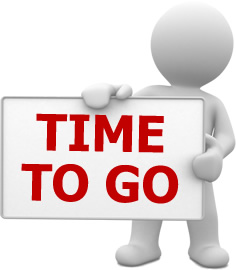 Prior blog posts have discussed eviction actions after foreclosures in New York State.  Recently, due to the increased number of cases going to a final judgment of foreclosure and sale, and then being sold, there is an increased amount of tenants in foreclosed properties.  This post will discuss the legal status of these tenants and the possibility of eviction.
A fast summary of the legal foreclosure proceedings is in order at this point.  Once a Court issues a final judgment of foreclosure and sale, the property in question is then sold at public auction.  The highest bidder then pays the amount bid to the court-appointed Referee, and receives a Referee's Deed, which is evidence of their ownership of the property.  The former owner's interest is extinguished, together with the interest of any of the former owner's judgment creditors.
Of course, the former owner may never vacate the premises.  Once their ownership interest is extinguished, they are subject to eviction by the new owner (the successful bidder at the foreclosure auction).  This may be the original lending institution, or an individual or corporate third party who purchases the property as an investment.  If the former owner is still occupying the premises, they are considered a holdover tenant.  Under the law, they must receive proper notice prior to an eviction proceeding being brought.  If they do not vacate within a particular period of time, the new owner can then commence a holdover eviction proceeding in the appropriate local court having jurisdiction over landlord-tenant matters.  For example, if the property was located in White Plains, then a holdover proceeding would be brought in White Plains City Court.