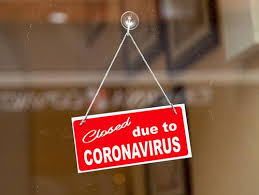 Commercial leases in New York are not immune to the effects of COVID.  Enforced shutdowns of "non-essential" businesses by governmental authority has led to mass closure of many retail stores and restaurants and record-high unemployment rates.  Even restaurants limited to the restriction of takeout and delivery service are suffering severely reduced revenue.  The current business climate has inherently altered the lease obligations that a tenant can maintain.  This post will address how the parties to a lease should be addressing the changes to New York's commercial lease landscape.
It is not unusual for commercial leases to contain a requirement by the tenant to maintain business interruption insurance.  Tenants with such coverage should file a claim with their insurer.  Many insurers may initially deny the claim on the basis that pandemics are not included in their coverage.  This tactic is likely to be subject to future litigation.  Ultimately, the insurers may be required to cover such losses.
A tenant should have an experienced attorney review the particular lease that has been signed to determine whether a force majeure clause may excuse the tenant from its rent obligations.  This clause excuses a tenant from obligations for circumstances beyond its control such as terrorist attack, war, famine, strikes, catastrophic weather conditions and acts of God.  A particular lease needs to be evaluated to determine whether a pandemic is considered to be a force majeure.  Force majeure may also provide the tenant with a defense if conditions prevented it from obtaining a building permit, completing a build-out according to an established schedule, opening for business by a particular date and the like.