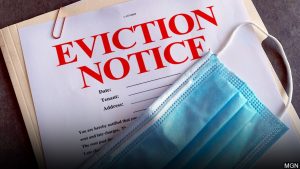 As readers of this blog may be aware, the events of 2020 and 2021 relating to the COVID-19 pandemic have had a significant effect on the status of landlord-tenant actions in New York State.  By a series of executive orders, then-Governor Cuomo stayed evictions from taking place in New York State, with the last extension of the eviction moratorium to end as of August 31, 2021.
Mr. Cuomo, however, is no longer governor of the State of New York.  Due to a series of scandals involving alleged sexual harassment, as well as his handling of nursing home patients infected with COVID-19, he resigned from his position as of August 24, 2021, and was replaced by Lieutenant Governor Kathy Hochul.
Governor Hochul, shortly after taking office, decided to take definitive action regarding the soon-to-be-expiring eviction moratorium.  She called a special session of the New York State Legislature, with the express purpose of extending the eviction moratorium.  As a result, the eviction moratorium in New York was extended through January 15, 2022.  However, due to a recent United States Supreme Court decision, landlords are permitted to have their day in Court to challenge a tenant's claim that their ability to pay their rent was adversely affected by the COVID-19 pandemic.