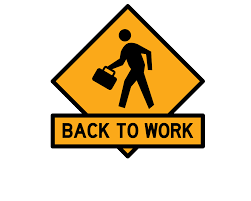 We hope that our readers have been fortunate enough to have stayed healthy during these trying times.  Finally, our home region has commenced the post-Covid re-opening process.  We are currently in Phase II.  Our attorneys hope that all business activities will return to "normal" as soon as possible, just as baseball fans want to hear the "crack of the bat" as their favorite player hits a home run.  Since it is time for us to catch up on routine medical care, it is also prudent to consider returning to meeting your legal needs.  This post will address the specific areas that can be covered by our lawyers at this time.
New real estate transactions have diminished in recent months.  This author anticipates a delayed Spring market, meaning that contracts that may have been signed in March and April will likely be signed in the upcoming weeks instead.  Covid shutdown regulations forbid in-person showings by real estate agents.  Property owners were scared to allow potential buyers into their homes for viewings.  Phase II allows real estate agents to show properties in person, rather than merely virtually.  Sellers have become aware that buyers concerned with diminished quality of city life may now crave serene suburban living.  It is potentially an optimal time to sell one's house.
Restrictions on retail establishments have started to loosen, allowing for curbside pickup and potential additional shopping options.  Restaurants are permitted to serve with outside seating.  While these sound like positive developments, the income stream to the commercial tenant with such restrictions is severely limited.  As such, it may be time to request that your attorney  review your commercial lease and seek a modification.  Tenants are otherwise expected to pay full rent, without being able to fully occupy the space and generate the same amount of income per square foot.