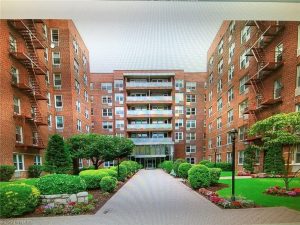 Many of our prior blog posts have discussed foreclosures of real property.  But what happens when the owner of a cooperative or "co-op" apartment cannot pay his share loan or maintenance?  Although the term "foreclosure" generally applies to the taking of real property by a lienholder, a co-op owner does not own real property, but owns shares in the cooperative corporation which have been allocated to his apartment within a larger building.
A co-op owner is issued a share certificate, which states how many shares he owns, as well as listing the name of the co-op corporation, the address, and the specific apartment number. He is also issued a proprietary lease by the co-op, which allows occupancy of a particular unit and states the terms and conditions of his share ownership.  When taking out a share loan to purchase the co-op, the buyer/owner must pledge his shares as collateral for the loan.  The actual share certificate and proprietary lease must be physically delivered to the lender (or its legal representative) at the closing, to be held as collateral until the loan is paid in full.
However, there may be situations where an owner cannot make his share loan payments, and the lender seeks take permanent possession of the collateral, which is the share certificate.  In New York, this is known as non-judicial foreclosure.  This means that an action is not brought in Supreme Court, where real property foreclosure actions are generally commenced.  Instead, the foreclosing lender must bring a proceeding outside of the Court system.  This is usually done by sending default and termination notices to the borrower.  If the borrower does not cure the default within a given amount of time, then the lender can notice a public sale of the shares pursuant to New York's Uniform Commercial Code, Article 9.  This law sets forth the terms and conditions under which a non-judicial sale of the shares can be held.  Assuming that notice has been properly given, there may be an auction sale of the shares, in which any party can submit a bid.  The high bidder, which is usually the lender, then takes possession of the shares in question.  It should be noted that the co-op board must approve any actual occupant of the apartment, even if the apartment is owned by another party subsequent to the auction sale.