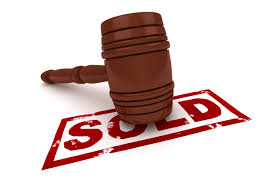 Several of our prior blog posts have dealt with defending foreclosure actions for real property.  However, in New York State, and especially in New York City, many apartments are held as shares in a cooperative corporation, also known as "coops".  Rather than owning real property, coop owners own shares in a corporation which have been allocated to their apartment within a particular building.  As a result, legally, owners of a coop apartment do not own real property, but instead, they own shares.
This legal distinction makes a difference when an owner defaults on his share loan.  Because coops are not real property, they fall into a category called "non-judicial foreclosures."  This means that unlike a foreclosure against real property, foreclosure actions against coop shares are not brought by commencing a lawsuit in the Supreme Court, or in any Court.  Instead, the foreclosing lender will issue a series of legal default notices, and, if the default is not cured, it will then hold a public auction of the coop shares belonging to the defaulting shareholder.
Because lenders hold the shares in escrow when they make a loan against the apartment, they have the ability to auction these shares when the shareholder defaults in his loan obligation.  The original share certificate is kept by the lender and not returned to the shareholder until the loan is paid in full.