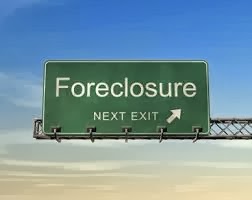 A recent decision in a case in upstate New York discusses issues relating to the denial of an application for a foreclosure judgment.  In a foreclosure case, the plaintiff, who is usually a bank or other lending institution, must apply to the Court for a judgment.  Often, after the case has first been referred to the settlement conference part, and then, in Westchester County, assigned to the Mandatory Appearance Part, the plaintiff will move for summary judgment.
In a summary judgment action, the moving party argues to the Court that there are no issues of fact which would require a trial.  This may occur in several situations.  The first is when the defendant fails to file an Answer to the foreclosure Complaint.  If the defendant's time to answer has expired, then the plaintiff may move for a judgment of foreclosure and sale on default.  However, the plaintiff must show to the Court that it has met the elements of proof to obtain a foreclosure judgment.
The first element is to show to the Court that they are the proper party and the holder of the mortgage and note in question.  This is usually done by having an officer of the lender submit an Affidavit in Support of the motion showing that the mortgage is being held by the plaintiff.  In support of the Affidavit, complete copies of the Mortgage and Note should be annexed as exhibits.  In addition, if the loan has been assigned to a different lender than the one listed on the Mortgage and Note, complete copies of the assignment documents should also be annexed as exhibits.