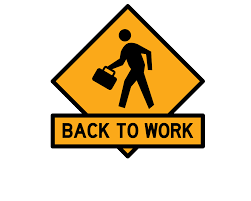 We hope that our readers have been fortunate enough to have stayed healthy during these trying times.  Finally, our home region has commenced the post-Covid re-opening process.  We are currently in Phase II.  Our attorneys hope that all business activities will return to "normal" as soon as possible, just as baseball fans want to hear the "crack of the bat" as their favorite player hits a home run.  Since it is time for us to catch up on routine medical care, it is also prudent to consider returning to meeting your legal needs.  This post will address the specific areas that can be covered by our lawyers at this time.
New real estate transactions have diminished in recent months.  This author anticipates a delayed Spring market, meaning that contracts that may have been signed in March and April will likely be signed in the upcoming weeks instead.  Covid shutdown regulations forbid in-person showings by real estate agents.  Property owners were scared to allow potential buyers into their homes for viewings.  Phase II allows real estate agents to show properties in person, rather than merely virtually.  Sellers have become aware that buyers concerned with diminished quality of city life may now crave serene suburban living.  It is potentially an optimal time to sell one's house.
Restrictions on retail establishments have started to loosen, allowing for curbside pickup and potential additional shopping options.  Restaurants are permitted to serve with outside seating.  While these sound like positive developments, the income stream to the commercial tenant with such restrictions is severely limited.  As such, it may be time to request that your attorney  review your commercial lease and seek a modification.  Tenants are otherwise expected to pay full rent, without being able to fully occupy the space and generate the same amount of income per square foot.
Although eviction proceedings continue to be on pause for the time being, legal tasks in this field can still be accomplished.  Telephone and video conferences are now being held in cases that were commenced before the pandemic.  Predicate notices can be transmitted now, so that new cases can be filed as soon as permitted.  Negotiations can be held between the parties in order to resolve matters between the parties and avoid future litigation.
Some homeowners have arranged for deferred mortgage payments during this time.  Once the forbearance period ends, the lender may seek immediate full payment of the deferred payments.  Being unable to make such payments may lead to a foreclosure case once the Courts permit the filing of such new cases.  Engaging a qualified attorney to review options and negotiate a payment plan or modification with the lender may prevent such an outcome.
Covid has also made many of us consider our own mortality.  Contacting an experienced attorney to draft estate documents that express final wishes is a productive project to undertake at this time.
We remain available to assist with our readers with their legal needs as we continue to re-emerge from Covid restrictions.