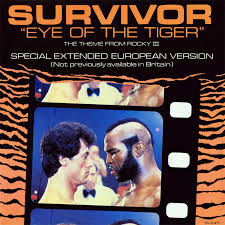 The political season is well under way. Given that our country's next presidential election is about 14 months away, we see more and more politicians gearing up for a run for our nation's highest office. Another well-worn aspect of such political events is the use of a popular song by the politician during a rally.
Going hand-in-hand with such use of a song is the usual objection by the songwriter when the politician using the song has political views objectionable to the writer. Some recent examples are Donald Trump's use of R.E.M.'s song "It's the End of the World as We Know It (And I Feel Fine)," and Rowan County, Kentucky Clerk Kim Davis' use of the song "Eye of the Tiger" by Survivor when rallying against the issuance of marriage certificates to same sex couples.
In each case, the musician has objected to the use of their song during these political rallies. This blog post will explain the legal underpinnings of such objections. Who has the legal right to prevent a song from being used, and under what circumstances? The answer lies in the U.S. copyright law.