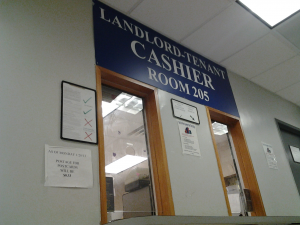 Prior blog posts have discussed types of eviction actions in New York State.  To summarize, generally, an eviction action is considered a holdover proceeding when a tenant's lease has expired, and a non-payment action when the tenant has failed to pay rent when due.  In the actual practice of landlord-tenant law, the distinction is not always clear, and there may be certain cases which defy such categorization.  This post will discuss these situations.
The first aspect to consider is that the Courts that hear landlord-tenant matters in New York are generally courts of limited jurisdiction.  These are lower courts, which in New York City are known as the Civil Court of the County in which they are located.  For example, an eviction action for a tenant located in Queens would be brought in Civil Court, Queens County (Landlord-Tenant Part).  In the suburbs, there are local courts that hear these cases, usually known as Town Courts or Justice Courts.  If they are located in a city outside of New York City, they would be known as City Courts.  An eviction action in New Rochelle (Westchester County) would be brought in City Court of New Rochelle.
New York State law allows for these lower courts to hear landlord-tenant disputes.  However, jurisdiction is usually limited to landlord-tenant cases involving eviction proceedings.  If the case does not involve evicting the tenant for proper grounds, the case may be dismissed for lack of jurisdiction.