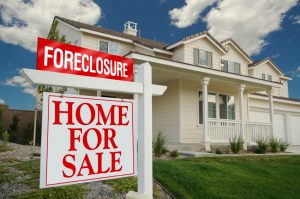 Prior blog posts have discussed a "short sale" of a property in foreclosure.  A short sale is when the house is worth less than the mortgage owed to the lending institution, and the lender agrees to accept less than the full amount owed when the transaction takes place.  However,  a situation may also arise when a house is worth more than the loan balance, or when the amount owed is small enough that the seller may decide to pay the difference in order to sell the property to a third party.  This post will discuss legal issues related to these circumstances.
Many of our firm's intend to sell their houses or other property in foreclosure.  They have listed their properties with a real estate agent, and are confident that the selling price will exceed the amounts owed on the property's mortgage.  In that case, the first legal recommendation is to have an attorney file an answer to the foreclosure complaint in the appropriate court, including all legal defenses .  This will allow the homeowner additional time in which to find a buyer for the property while the foreclosure process plays out in Court.  Mandatory settlement conferences for foreclosure actions may also further delay a lender's obtaining of a judgment of foreclosure and sale, allowing more time to market and sell the property.
Once a buyer is procured, it is important that the seller's attorney immediately prepare a Contract of Sale.  Assuming all parties then execute the contract, the buyer's downpayment should then be deposited in the attorney's escrow account.  The next step would be for the seller's attorney to contact the attorneys handling the foreclosure for the lending institution.  The attorney should provide copies of the fully signed contract, together with proof of the downpayment deposit.  At this point, the attorneys for the lender may agree (although legally, they are not obligated) to put a "hold" on any foreclosure litigation, pending the closing of the sale of the property.  The reason for this is that at the closing, the lender will be paid in full.  Therefore, it is usually not cost effective for a lender to continue to pursue a judgment of foreclosure in Court once there is a signed contract and downpayment.