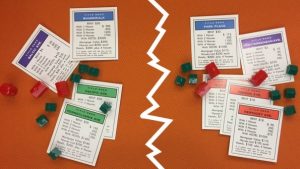 Our firm is often consulted in situations where a number of individuals have inherited real property.  For example, a parent passes away, and leaves a house to her three children. Many legal issues can arise from this type of situation, which will be discussed in this blog post.
The first question when a property owner dies is whether they have a written will.  If they do, then their Last Will and Testament should direct the disposition of the said property.  For example, the Will may state "I leave my property located at (address) to my three children (names of children).  Another possibility is that the property is not specifically addressed, but the testator (the person making the Will), simply leaves all of their property owned at time of death jointly to their children.
If the person dies without a Will (intestate), then the disposition of their property, including any real property, is made pursuant to New York Estate Law. For example, if a person passes away without a Will, and has no living spouse or parents, then their property would be inherited by her living children.