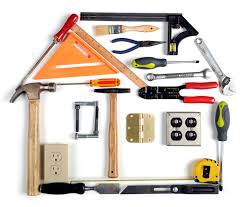 Now that many of our clients are participating in the Spring housing market , repair issues have developed in several transactions handled by our attorneys .  This post will address the manner in which such issues should be addressed in a contract.
Most buyers will have a professional engineer inspect the premises prior to signing a contract.  Inspections serve several purposes.  They may illuminate a condition so severe that the buyer decides not to proceed.  An example may be a cracked foundation requiring costly repairs.  Inspections also show conditions that a seller may be willing to address, given the circumstances of the transaction, such as electrical repairs needed for immediate safety concerns.  Also, inspections show conditions that are for the buyer's information as a potential homeowner, including ongoing maintenance issues such as clearing the gutters on a seasonal basis.  Conditions in this category should not be raised with the seller.  In any event, rest assured that the inspector will find conditions requiring repairs because most homes that are inspected are not newly built and not in perfect condition.
Let's consider those conditions that should be addressed.  Buyers need to be aware that our current local real estate market is afflicted with low inventory.  This means that many sellers are weighing multiple offers that vary as to terms such as price and whether the buyer needs to obtain a mortgage.  Offers also vary as to whether a particular buyer appears to be pleasant and will easily close the transaction.  With this in mind, a buyer may lose the deal if she asks the seller to repair a large number of items, many of which are relatively simple such as unclogging the hall tub drain.  Unfortunately many first time purchasers  are anxious, desire a house with no issues, and are unfamiliar with the area, so they may not know who to call to repair the tub.  These people are better served by hiring their own plumber after the closing for a few hundred dollars, rather than making it an issue with the seller who may have other options.