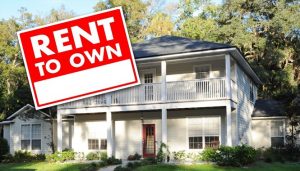 There are many opinions regarding whether being a renter or owner of one's residence is the correct decision in New York.  Many factors, including one's economic situation, must be considered in whether to rent or buy real property.  One additional possibility is renting the property with an option to buy.  This post will discuss the legal issues related in entering into such an agreement.
Initially, there must be an agreement with the owner of the property regarding the terms of the rental.  This is commonly documented in the form of a lease.  The lease will delineate the monthly rental amount as well as the lease term and other provisions.  If the parties agree, an option to buy the property can be included in the lease, or as a separate agreement.
The most common arrangement is to provide the renter with the option to purchase the premises at a set price during the rental term, or at the expiration of the rental term.  If the renter exercises her option to buy, then the attorney for the property owner should prepare a contract of sale to be executed by all parties.  The signed contract of sale is necessary should the potential purchaser need to apply for a mortgage loan to purchase the premises.  Any institutional lender will need a copy of the fully executed sale contract in order to process a standard loan application.  In addition, a down payment, typically in the amount of ten percent (10%) of the purchase price is usually also necessary to obtain a traditional bank loan.  The lending institution requires proof of the down payment deposit into the escrow account of the seller's attorney.