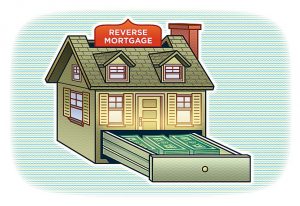 Prior blog posts have discussed the legal ramifications of reverse mortgages, which are becoming more common, and, with this, have become the subject of more court actions, including foreclosure cases.  Reverse mortgages allow a person to borrow against the equity in their home, and are limited to those homeowners older than age 62.  The sums borrowed against a person's primary residence are usually not legally required to be repaid until after the borrower's death.
Of course, no one lives forever, and, eventually, all things must pass.  At that point, the legal heirs of the borrower will often receive collection notices from the reverse mortgage lender, demanding repayment of the loan.  This post will discuss the legal options available to the heirs when a reverse mortgage has become due as a result of the borrower's death.
The first recommendation is that the heirs retain experienced legal counsel to represent their interests.  Counsel should examine the documents underpinning the reverse mortgage, and check to ensure that the borrower actually took out the loan, and understood the ramifications of the transaction.  Unscrupulous lenders may take advantage of our senior citizens, some of whom may not be in top shape physically or mentally.  If a surviving heir suspects this to be the case, the reverse mortgage may be challenged in Court, depending on the overall circumstances of the transaction.