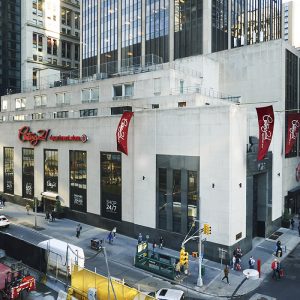 We  note that recent news concerning New York's commercial real estate landscape has been rapid and stunning.  Iconic businesses such as Sears, JC Penney, Modell's and Brooks Brothers have filed for bankruptcy protection or closed retail stores, office spaces remain underutilized and the restaurant business is experiencing significant challenges.  Tenants that remain are rethinking their need for expensive commercial space.  Landlords are considering converting properties to new uses in order to fully lease available space.  This post will examine some of the current trends in commercial leasing and provide suggestions as to how such challenges may be overcome.
Century 21, the iconic downtown Manhattan retail fixture, announced that it is closing all of its stores.  As we reflect on the 9/11 terrorist attacks today, we also recall that Century 21 was committed to operating near the World Trade Center, rebuilt and reopened.  Unfortunately, the effects of Coronavirus on its business could not be overcome due to the tenant's inability to collect on its claim for business interruption insurance.  Such insurance may be required by a landlord in a commercial lease.  It provides that if a tenant's business is interrupted, that lost revenues and the like will be paid and will cover the rent that the tenant could not pay due to lost revenues.  Business interruption insurance covers lost revenues due to physical damage from terrorist attack or casualty, but often contains exclusions for matters such as a pandemic.  Even though common sense dictates that coronavirus has interrupted business to the extent that insurers should cover the claims, many tenants have been unable to collect on such insurance and use those funds to become current on their rent obligations.  Without revenues, tenants have been otherwise unable to pay their rent and have decided to vacate space.
In the office market, Covid 19 has frightened corporate leaders and employees, leading to many expecting to work from home for months to come.  This is leading to high office vacancy rates and new leases (if any) for shorter terms.  Subleases may become more prevalent so that tenants do not have to commit to long-term financial obligations.