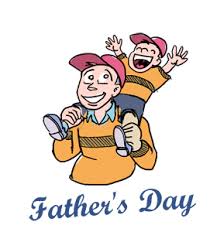 Our firm wants to extend its best wishes to all Dads for a happy Father's Day.  We would like to mention some gift ideas of a legal nature that cannot be purchased in an ordinary department store.
Your Father may be on the verge of retirement.  As such, he may be in the market for a qualified attorney  who will negotiate and document the terms of his business sale.  Such a sale may involve preparation of a contract of sale, coordination of the payoff of a business or equipment loan, closing document drafting and the like.  Once the transaction is complete, your Dad can enjoy a care-free retirement.
If your Father is not ready to retire, he may have an ongoing business in the process of relocation.  Our attorneys would welcome the opportunity to negotiate the commercial lease for the new space. We would negotiate its terms in a manner most favorable to dear old Dad.