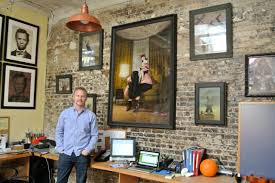 Given that the 2015 tax filing deadline is imminent, taxes and the potential reduction of tax liability are on the minds of many of our clients.  Some of our clients are fortunate enough to own collections of valuable personal property, such as artwork, cars and the like.  Our estate attorneys are in the position of advising clients how to dispose of such personal property and how to reduce potential tax liability.
For purposes of this post, let us assume that the valuable collection contains artwork.  It is prudent for the owner of such a collection to make a detailed catalog of the individual components of the collection.  That way, it may be easier to keep track of the possessions.  Gift and estate taxes could be due to the extent that an event of a public nature occurs, such as a sale or auction, or museum loan of the artwork.  If the owner of the artwork merely decides to give a work of art to his daughter, who will privately display it in her home, then such an act may be unlikely to trigger the interaction of the tax authorities.
If the artwork is given to an institution during one's lifetime, then the value of such item can be deducted from the donor's taxes.  Should the artwork be given to an individual and be valued at less than $14,000, then the annual gift tax exclusion will apply to make this event not taxable.  Once a person passes away, estate taxes may be due, depending on the value of the estate.