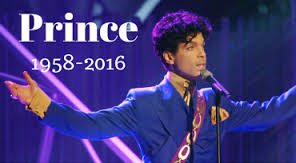 In a prior post , we  discussed the death of the musician Prince and speculated about matters pertaining to his estate.  Since that time, the public has become aware of the tragic circumstances of his death and that he did indeed die without a Will.
In New York, person dying without a Will is deemed "intestate".  The proceeding held in Surrogate's Court  is then called an Administration Proceeding.  In such a proceeding, those persons inherit depending upon their proximity in relationship to the deceased.  For instance, if the deceased died without a spouse or children, then his parents would inherit from the deceased.  With the estimated $300,000,000 estate at stake in the Prince case, random people may have an interest in claiming to be "related".
Recent news reports have indicated that the Judge in the Prince case has limited those who claim to be Prince's "relatives".  Even a person serving time in prison made such a claim.  A DNA test was administered to the inmate to eliminate his claim in the estate.  Others were not offered blood testing.  While we can debate which persons should have been more thoroughly considered through DNA and blood testing, the mechanism shows that the Court will look at scientific evidence when necessary to determine whether a claimant is indeed related.