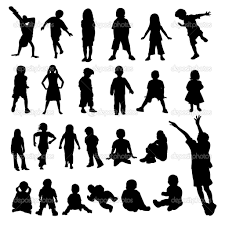 News outlets have reported the recent death of rap icon DMX, whose real name was Earl Simmons.  The New York rapper was born in Mount Vernon and raised in Yonkers, the territory served by our law firm.  Two candlelight vigils are being held for DMX in order to soothe his grieving fans.  DMX anticipated such events when he rapped "[t]hink when you die, how many's gonna miss you."  Since Simmons lived in Westchester County  at the time of his death, his estate case will now proceed in the Westchester County Surrogate's Court.  Arguably the most notable characteristic of DMX's life is that he was allegedly the father to fifteen (15) children.  This post will examine the legal issues that arise from DMX being the father to so many offspring.
This author is not privy to the details of DMX's estate, but is using the procreative life of DMX as a springboard for discussion.  For the purposes of this post, we will assume that the closest possible heir is a child rather than a spouse.  If Simmons had a written Will, it would be subject to a probate proceeding.  Without a Will, DMX would be considered to have died intestate and those persons in the closest order of relationship would inherit.  Even in a probate proceeding, those persons who would have inherited according to the intestacy statute have the legal right to challenge the Will, so that they would potentially share in the inheritance.  With 15 children, certainly there will be such challenges as these persons will need to prove that they are related to DMX in order to inherit.  Each child may have a stronger case to inherit depending upon whether DMX was married to their mother, whether DNA evidence links DMX to the child, or if DMX formally acknowledged the child as his in writing.  As DMX understood it, "[m]y dogs is dogs with official bloodlines."
Inheritance by non-marital children is permitted under certain circumstances in New York State.  Such a non-marital child can be determined to be the legitimate child of the father (with the right to inherit from him) under specific circumstances.  The Court during the father's lifetime would need to issue an Order of Filiation declaring paternity or the mother and father of the child would need to sign a written acknowledgement of paternity and have such document notarized.  The father could also sign a written acknowledgement of paternity before a notary public, which document is required to be filed with the putative father registry, proceeds to the department of social services and is legally served on the mother.